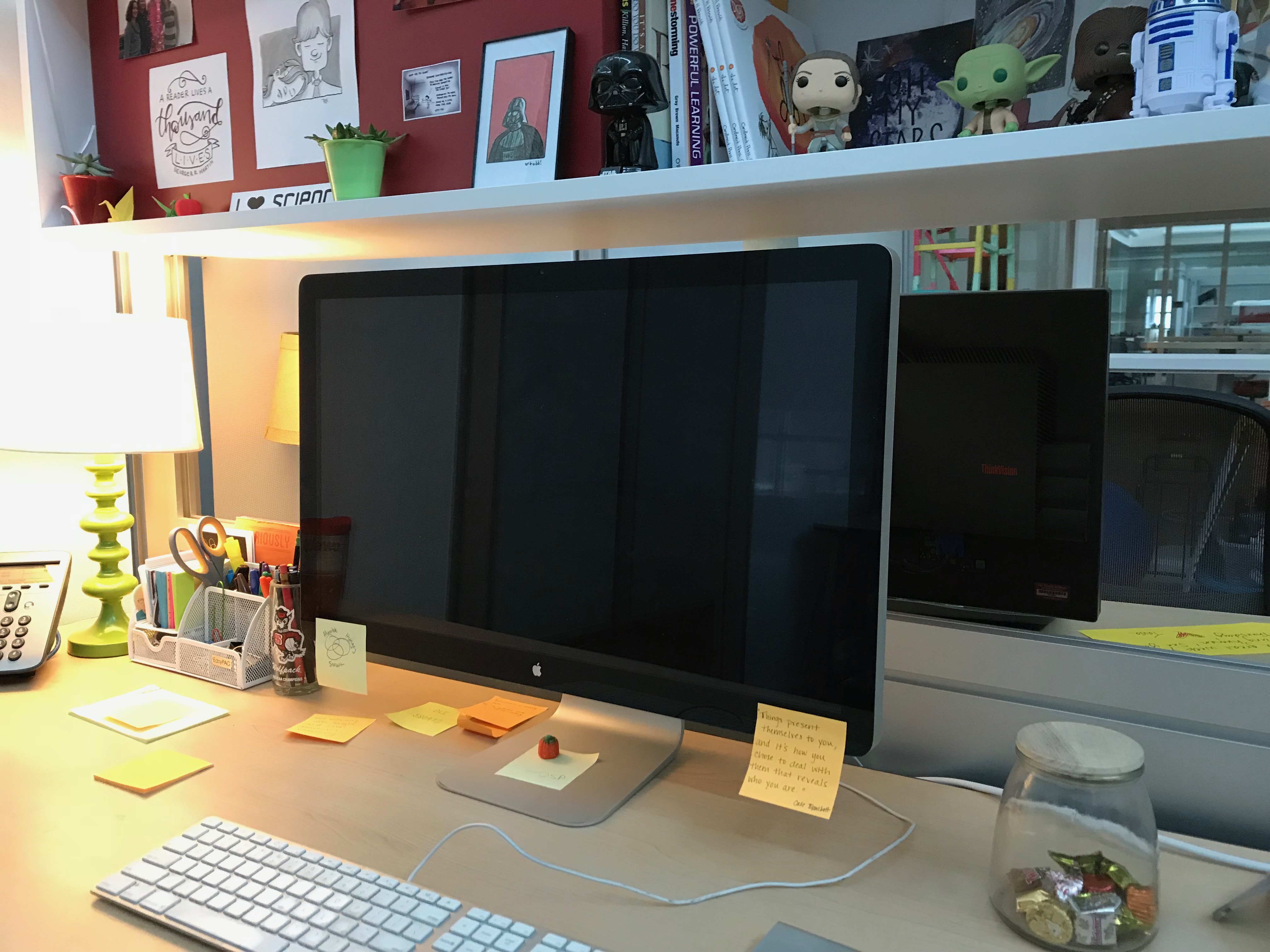 On Sunday, I spent my morning and afternoon here – at my desk. I know, not the typical News Year Eve festivities, but I wanted time to really reflect on my year, all that I have been given and all that I have given to others.
This year, I have learned to focus on intentions. I've done a lot of work with educators on taking goals and transforming them into intentions. This is not to say that having goals is a bad thing. Goals are wonderful and can do so much to push our practice forward. I'm not opposed to goal setting, but I've just found another way to approach reflection and growth in the form of intentions.
Let me start by defining goals and intentions. When I talk to educators about goals, we generally tend to agree that goals are:
focused on the future

a destination or specific achievement

external achievements
Goals tend to be written as destinations – somewhere we hope to end up after hard work. And while they can be helpful in pushing us to an intended outcome, goals are often rigid and leave us feeling unsuccessful or lacking if we don't accomplish them. I've also found that when reaching for my goals, I tend to overlook the power of the journey because I'm much for focused on succeeding.
Intentions are different than goals. They are:

focused on the present moment

lived each day, independent of reaching the goal or destination

focused on your inner-relationships with yourself and others
When you make an intention, you are creating a lens to see your actions through. Intentions focus less on where you want to end up and more on how you want to feel about what you're doing and how you hope what you're doing makes others feel. More specifically, when I lead educators through rewriting goals as intentions, these intentions become a way for them to positively affect their daily work, apart from the ending or final destination.
Intentions help us create sustaining change and growth that is natural. They help us support what we do and those we serve.
I've written and rewritten a few intentions for 2018 – but my list is incomplete. My intentions will grow and change as I enter into new relationships, take on new work and find new opportunities to create and design.
What I do know is that while I sat there on Sunday, I kept repeating two questions to myself (Thank Darren for these):
Are you doing/designing/creating work you're proud of?
How is your work (not you) impacting the future, building something, and empowering others?
At the end of the day, I want to help create things that influence change, empower and inspire the people I'm around and always choose kindness.
Happy 2018. May your year be full of renewal and growth.
The work I've done with goals and intentions was largely influenced by this and this.